The Time Pioneer
Behind the BOTTA brand is a man with high standards in terms of functionality, aesthetics and materials.
Klaus Botta first studied technical physics at the University of Bayreuth. This was followed by studies in industrial design and product design at the Hochschule für Gestaltung in Offenbach - which sees itself as a direct successor institution to the Bauhaus.
Klaus Botta founded his design studio in 1986 while still a student. From that point on, he was already designing and developing technical products and wristwatches for various clients.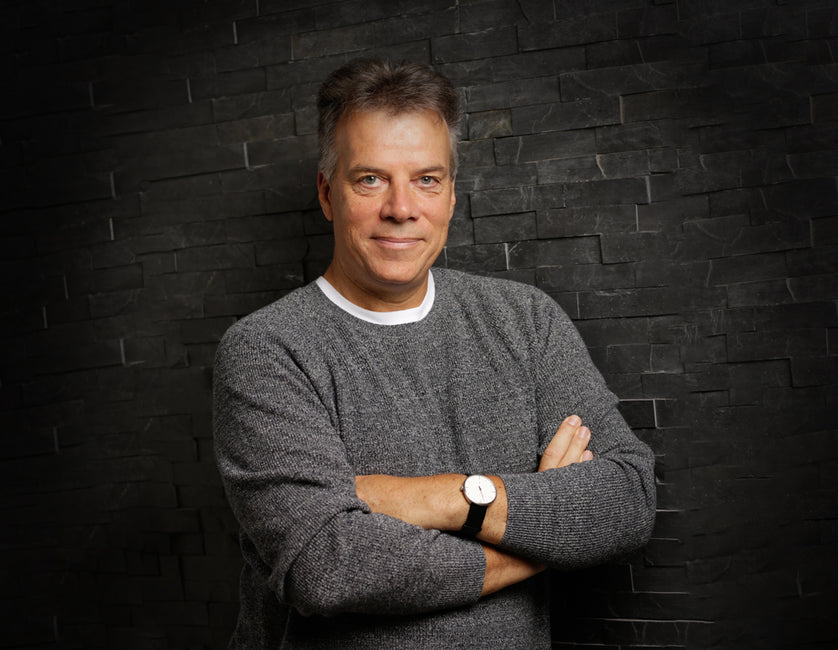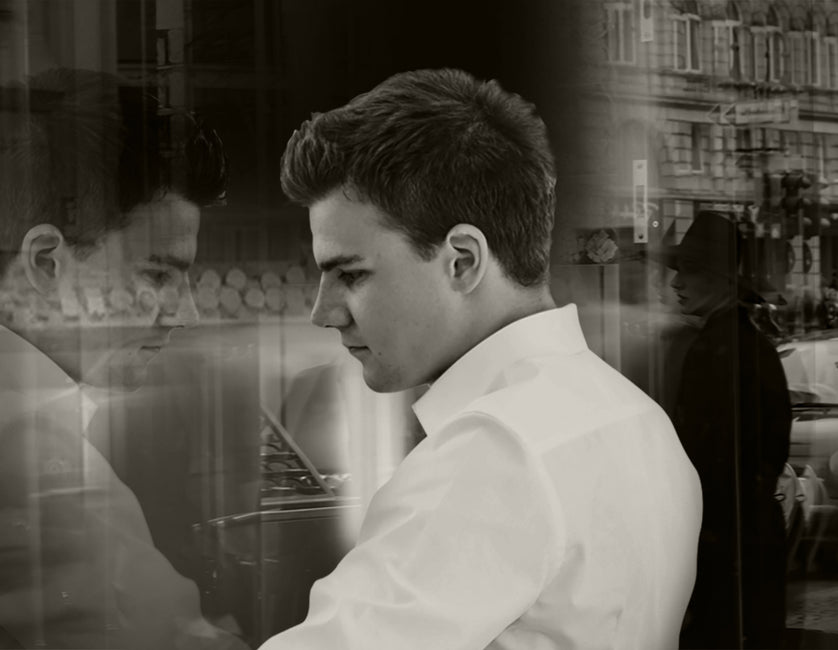 The Simplification of Time
In the summer of 1986, the young German designer Klaus Botta was standing in front of a jeweler's shop window. As he looked at the watches displayed there, he saw confusing complexity and often backward-looking design. After this experience, Botta set himself a goal that would later lead to a remarkable development: The simplification of time indication in the form of a new display principle.
Botta developed a wristwatch with only one hand - the hour hand. It displayed the time according to the principle of an analog measuring instrument on a clear, optimized special scale. Thus the concept of the UNO was born, the first one-hand watch of modern times. The UNO became an icon of the watch industry due to its surprisingly simple concept and its clear design. Its charm lies in renouncing everything unnecessary and concentrating on the essentials.
UNO - The Original of Modern One-hand Wristwatches
Thanks to its logical simplicity, the UNO succeeds in displaying time much more intuitively than conventional three-hand watches. For over 35 years, the UNO has been a symbol of a decelerated approach to time. It is also said to have a relaxing effect on the wearer.
The UNO also laid the foundation for the BOTTA brand with its portfolio of exceptional wristwatches.
Explore UNO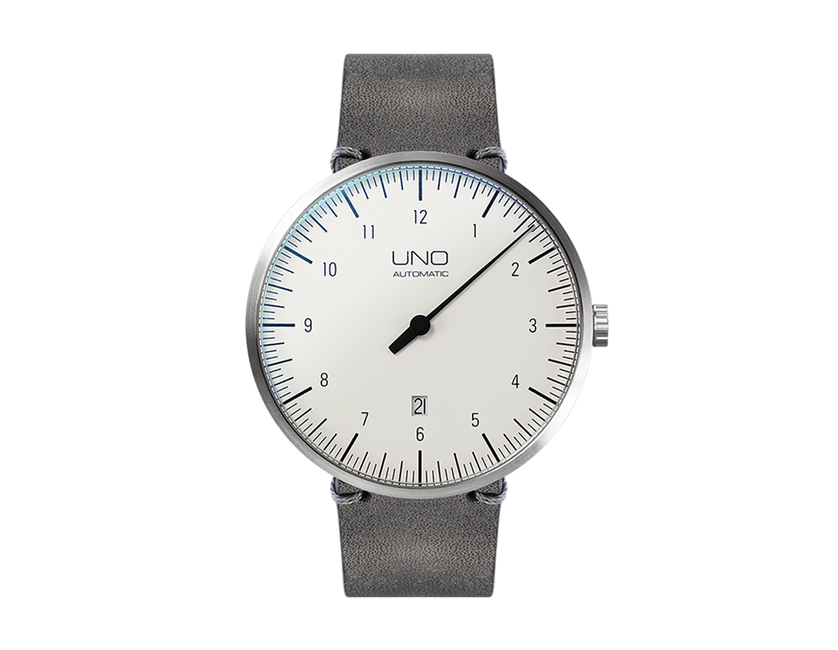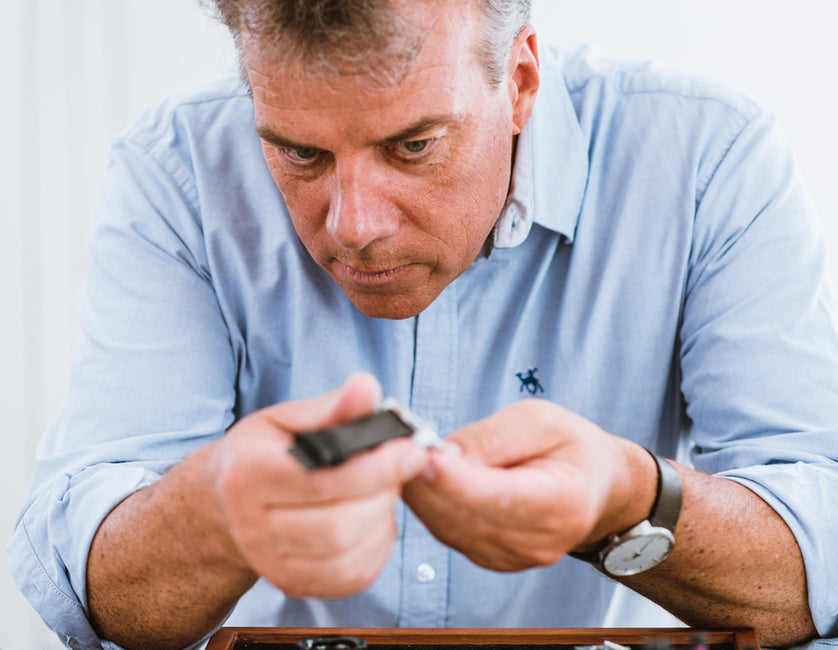 Experienced Watch Designer
Originally, Botta developed wristwatches for brands such as Junghans, Bestform or Watch People. During this time, design classics like the Titan-1 or the Junghans-Solar-1 were created.
Since 1999 Klaus Botta has been selling his models under his own name. Klaus Botta has lived and worked in Königstein im Taunus since 2003.
Scientific curiosity is an important drive for visionaries like Klaus Botta. He looks at life from a generalist perspective, but also has an eye for important detail. This is how his design studio BOTTA design creates technical products and watches with a high degree of innovation and vision.
Milestones in the history of time
BOTTA watches are often trendsetting in the watch industry. Since the development of the UNO, the first one-hand wristwatch of modern times in 1986, BOTTA has constantly created new models - always with innovative display concepts. The UNO was followed by other unique watch models such as the HELIOS and the CLAVIUS.
The Titan-1 became a bestseller in 1993 as an ultra-flat titanium wristwatch and also won 7 design awards. In 2007, BOTTA created the UNO 24 with its distinctive 24-hour display and 0 o'clock position at the bottom - thoroughly logical, just like all BOTTA watches. The TRES 24 completes the BOTTA portfolio with its 24-hour multi-hand display.
In addition to groundbreaking innovations, BOTTA also continuously develops and optimizes existing models. This is particularly evident in the UNO. In its latest evolutionary stage, it is a design classic that currently appears even more contemporary than in 1986, when it was created.
A true pioneer.