BOTTA - Exceptional in function and design
BOTTA is one of the few watch manufacturers that design, develop and manufacture entirely in Germany. We are happy to invest this effort, because this is the only way to achieve the perfection in design and technology that is typical of BOTTA. High-precision designer watches with logical display concepts are created in a development process that takes about 600 to 800 hours.
"Made in Germany" meets "Swiss Made"
BOTTA watches proudly bear the label "Made in Germany". The assembly is carried out exclusively to experienced master watchmakers. After assembly, they manually adjust each BOTTA watch for higher accuracy. Thanks to this special care, every BOTTA watch stands for first-class quality and reliable longevity.

The technical heart of BOTTA wristwatches is "Swiss Made". Only movements from the Swiss manufacturers ETA, Sellita and Ronda are used. This creates a constructional symbiosis of German manufacturing and Swiss movement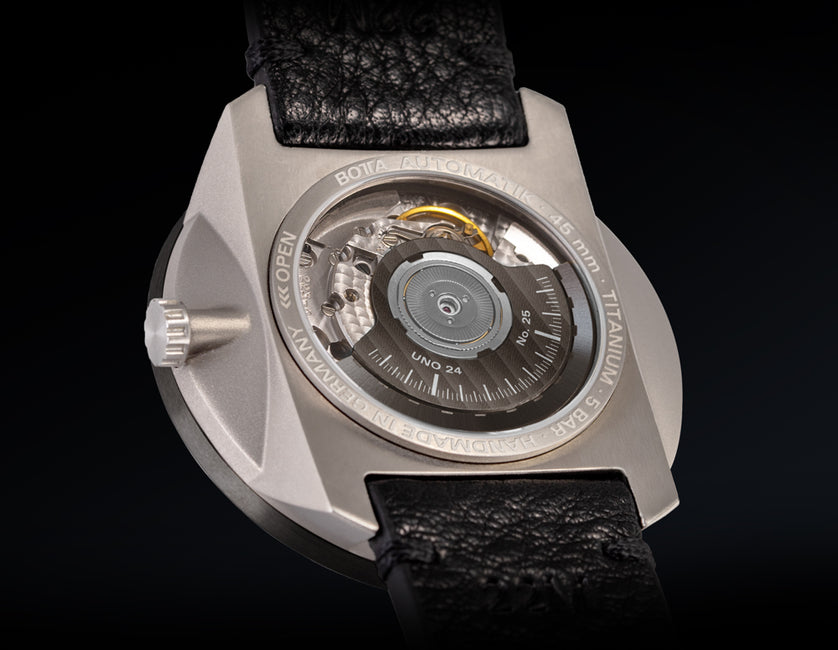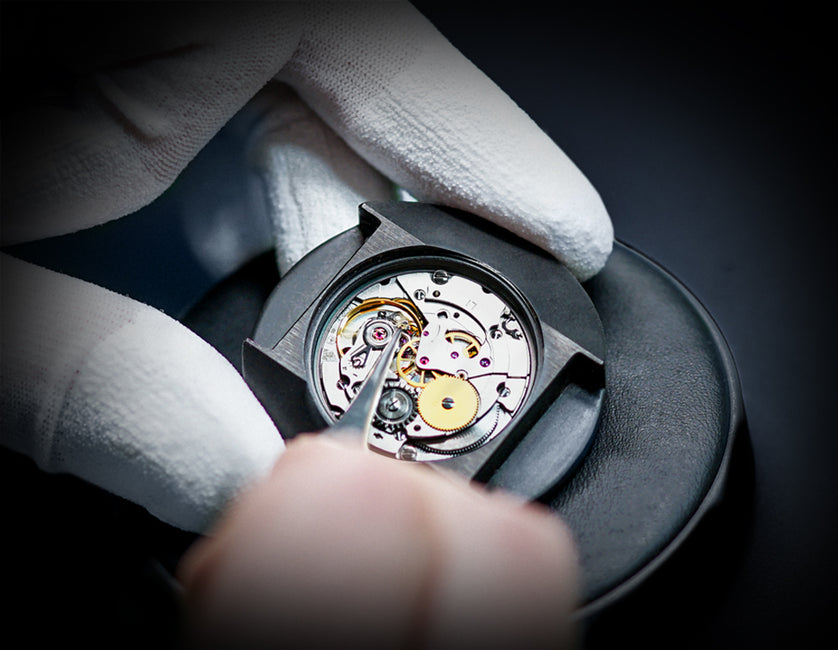 BOTTA - Handmade in Germany
All components (except for the high-precision Swiss movements) are developed and designed in Königstein im Taunus. We optimize each component until it corresponds exactly to our specifications and ideas. The dimensions of the case components as well as the dial layout are determined to the hundredth of a millimeter in order to achieve a technically and visually perfect result. Then comes the decisive step: our master watchmakers assemble the high-precision components in delicate manual work to create a new BOTTA watch.
Technical finesse
BOTTA watches are your reliable wrist companions. We use only high-quality components to guarantee a long durability of the watches. High-tech materials such as titanium or stainless steel 316L for the cases and sapphire glass for the watch glasses are particularly robust, at the same time very light and give the watches a refined look.

The finest technology is also used inside the watches. BOTTA watches are powered exclusively by particularly reliable Swiss movements. So even after many years you still show the time very precisely.

The design of BOTTA watches is a symbiosis of function, ergonomics and aesthetics. Thus, they convince not only by their display concepts and balanced design, but also by a particularly high wearing comfort.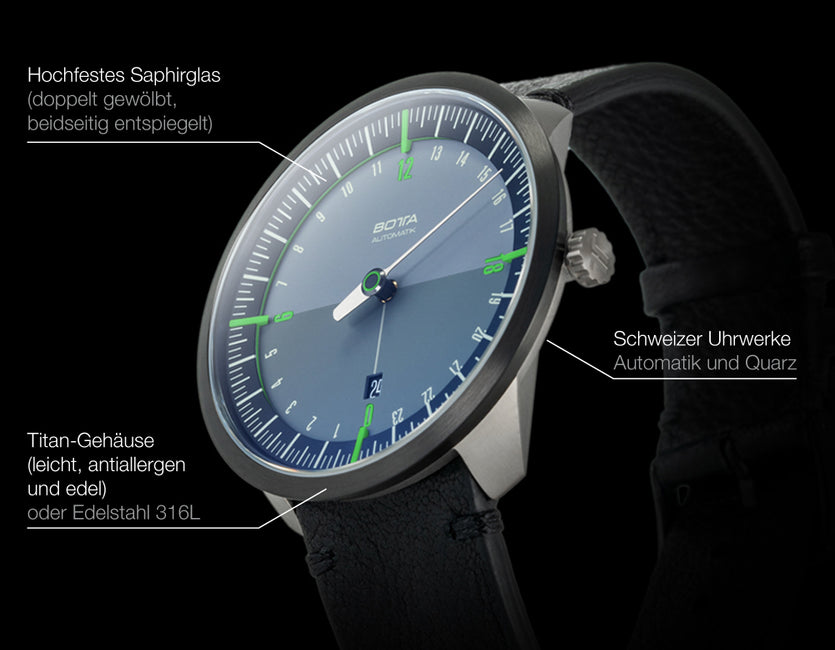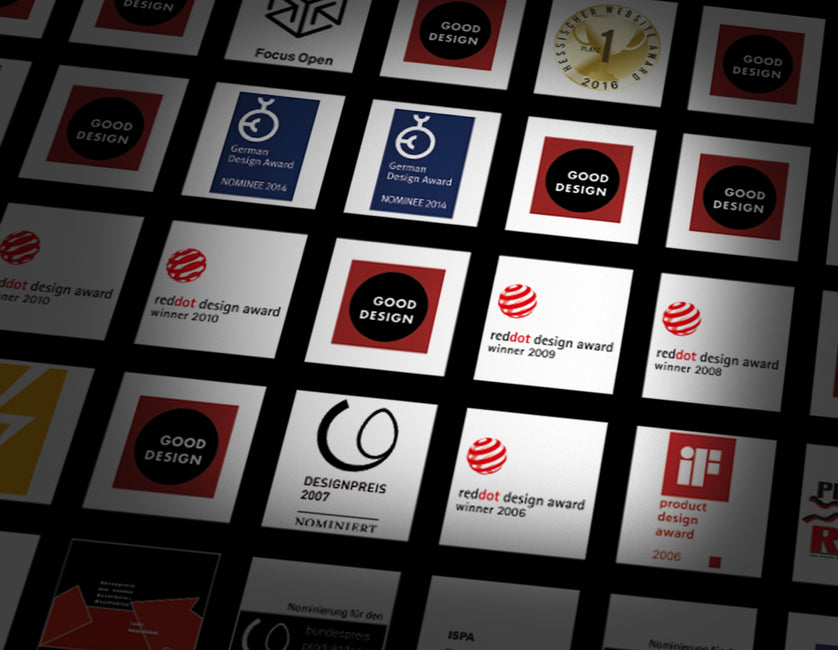 Award-winning watch design
65 national and international design awards are impressive proof that the design quality of BOTTA watches is recognized worldwide. Among the awards, for example, are renowned honors such as the Red Dot Design Award (Essen), the IF Design Award (Hanover) or the GOOD Design Award (Chicago).

Some models have now become design classics and have been included in the collections of national and international design and architecture museums.
Design awards
35 years experience in watchmaking
Did you know that BOTTA has been designing and developing wristwatches for clients such as Junghans, Bestform or Watch People since 1986? During this time, the Junghans Solar-1, the UNO, the TRES series and other models were created, which are still successful on the market today.

Since the year 1999, BOTTA has taken over not only the development and production, but also the distribution of the entire own watch collection. Since time immemorial, the BOTTA brand has stood for innovation in the watch market, expanding it with exceptional watch concepts.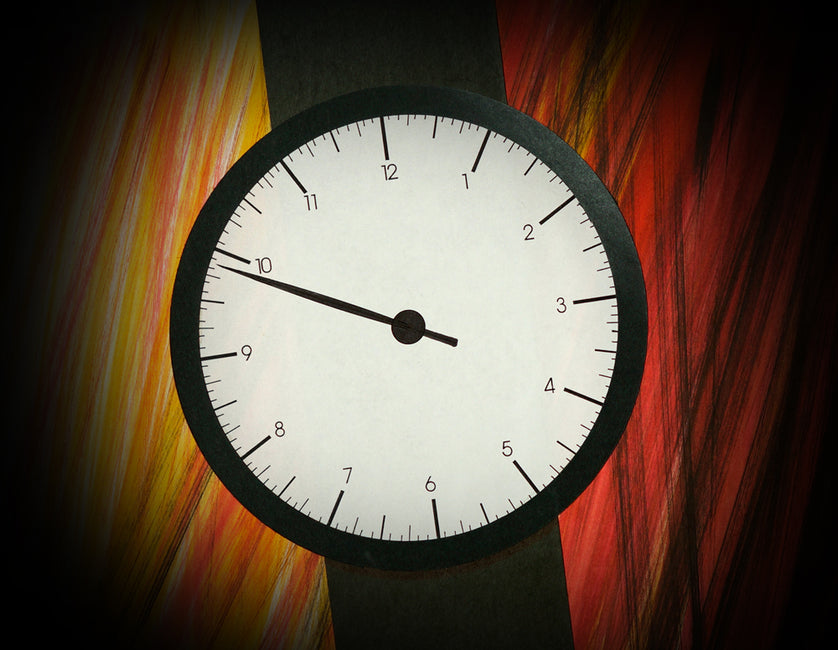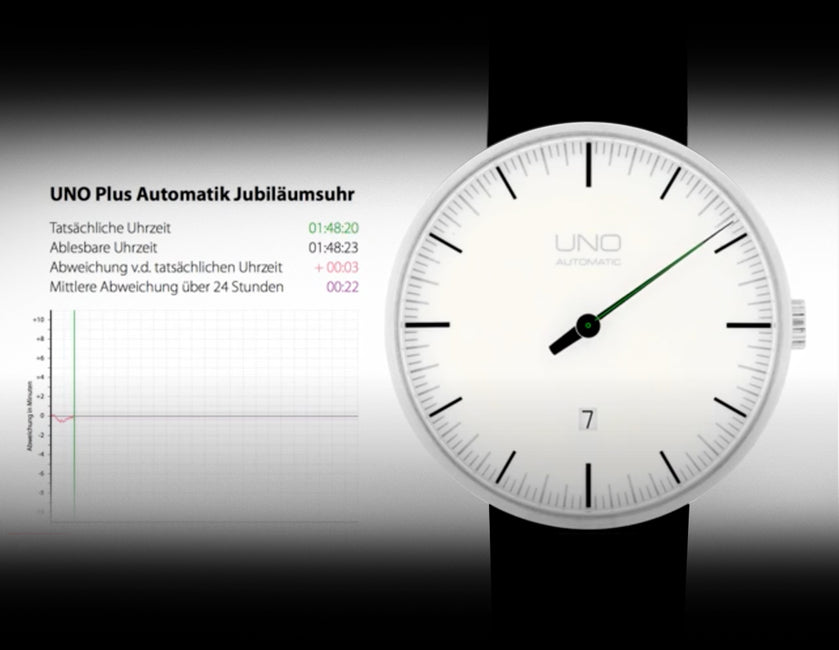 How precise are BOTTA watches?
Does a one-hand watch have to be accurate? We think "yes." Even if the display allows itself a certain generosity, it is still good to know that behind this serenity lies a high reliability in function. That is why every BOTTA automatic watch is once again manually adjusted by our master watchmakers after assembly for greater accuracy.

The technician Andreas Känner has developed an elaborate optoelectronic measurement procedure, which determines and records the rate accuracy during the 12-hour operation directly on the display.

Our one-hand watch UNO Automatic Anniversary Edition stood out here by exceptional accuracy. According to Andreas Känner, one of the most accurate single-hand watches he has measured to date. It is thus a BOTTA-typical, highly reliable timekeeper on the wrist.
Watch the video