We are here for you
We want you to be really satisfied all around. Also for this we are available for all your questions and wishes by phone or via e-mail and are happy to help you.

If you are looking for a dealer in the vicinity of Frankfurt/Rhine-Main area, you can also visit us directly in our design and development office in Königstein im Taunus (12 km northwest of Frankfurt). We usually have all watch models in stock and will be happy to advise you individually.

Please arrange the planned visit date in advance by phone with us, so that we can take the necessary time for you.
Contact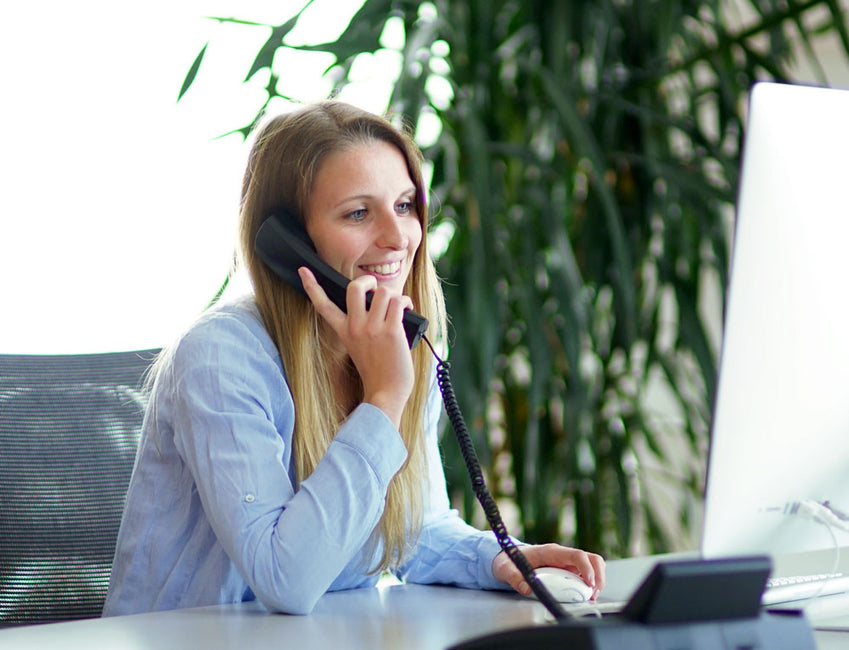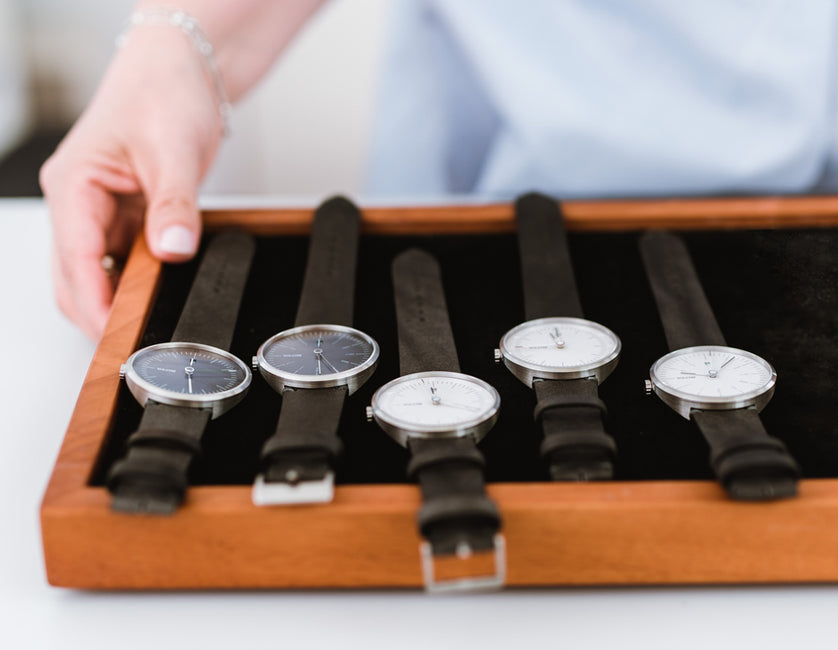 Buy BOTTA watches online
It's very easy to order a BOTTA watch here in the online store - and completely risk-free. You can try on your BOTTA watch in the comfort of your own home. We ask that you maintain the new condition of the watch when trying it on and handle it with care. It helps to place the watch ideally on smooth, soft surfaces. Of course, you may also put the watch on your wrist. However, an extensive test wear (take into use) is not intended, this would ultimately not be possible in a store.

We at BOTTA grant you a 4-week return policy. If you are not satisfied with the watch, you can simply return it during this period and we will refund the full purchase price, provided that the watch is returned to us in perfect condition.
Shipping by BOTTA
As an advantage of ordering directly from our online store, we offer free standard shipping for every purchase over 100€ worth of goods.
Learn more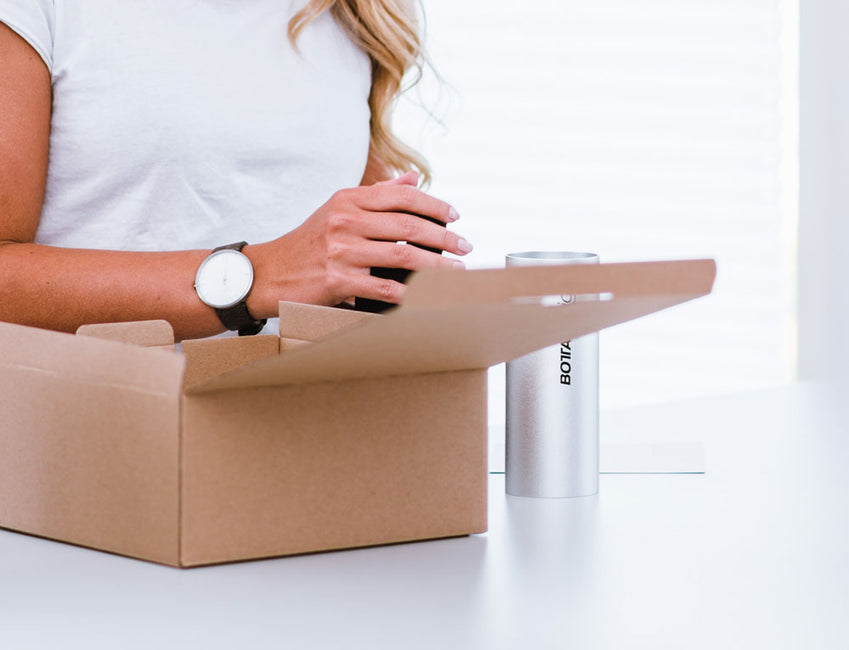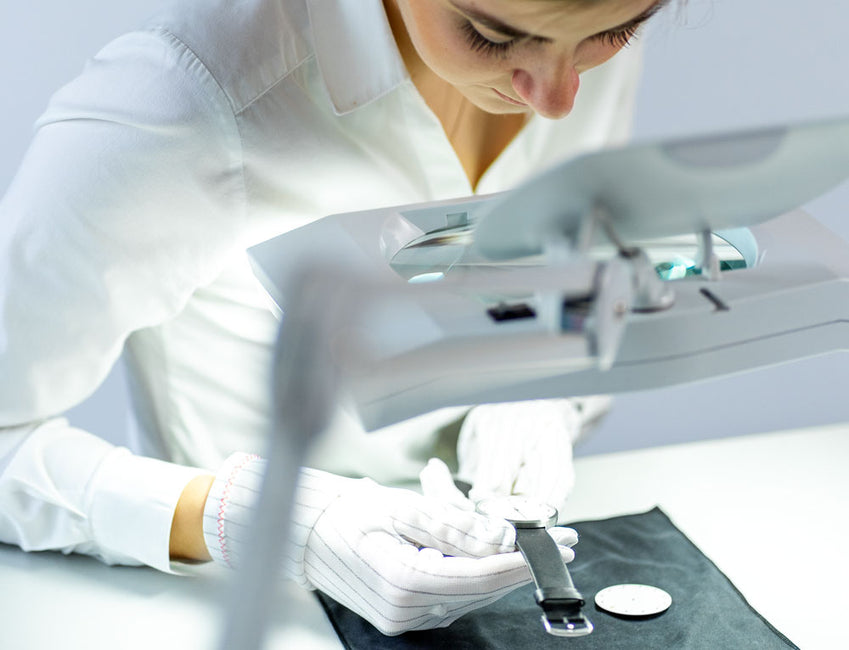 BOTTA warranty
You should enjoy your BOTTA watch for a long time. Our warranty is two years from the date of purchase. This protection covers all components, excluding only damage due to normal wear and tear or improper handling.

Should your watch spontaneously fail to work within the warranty period of two years, for example due to prematurely exhausted battery, we will also replace it for you free of charge and repair the cause if necessary. By a repair at BOTTA you also avoid the expiration of the warranty by external intervention during the warranty period.

In case of warranty please send your watch directly to us. Even outside the warranty period, we do repairs professionally and at fair prices.
Will this BOTTA watch fit me?
A particularly practical BOTTA feature helps you here. With the BOTTA cutout models you can quickly and easily check the look of your desired watch on your wrist.


Download the PDF document of your desired watch
Print the document. With a printer setting of 100% scaling, the watch model has exactly its original size.
Cut along the watch contour and the insertion cut on the strap
Place the cutout model on the wrist.
Now you get a very good impression of the effect of the watch on your wrist. With a good color printer, you will achieve an even more realistic result.

You can find the cutout models at the bottom of the product pages.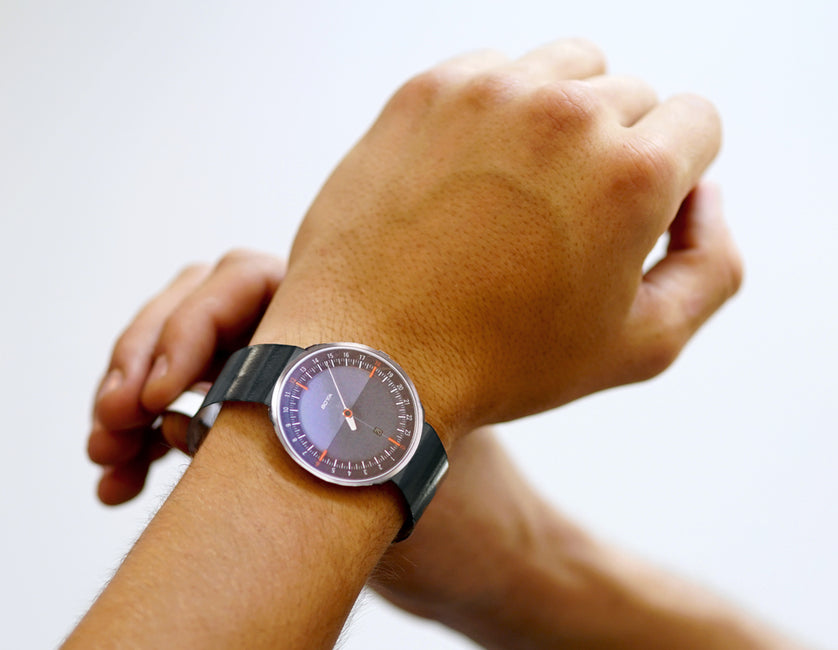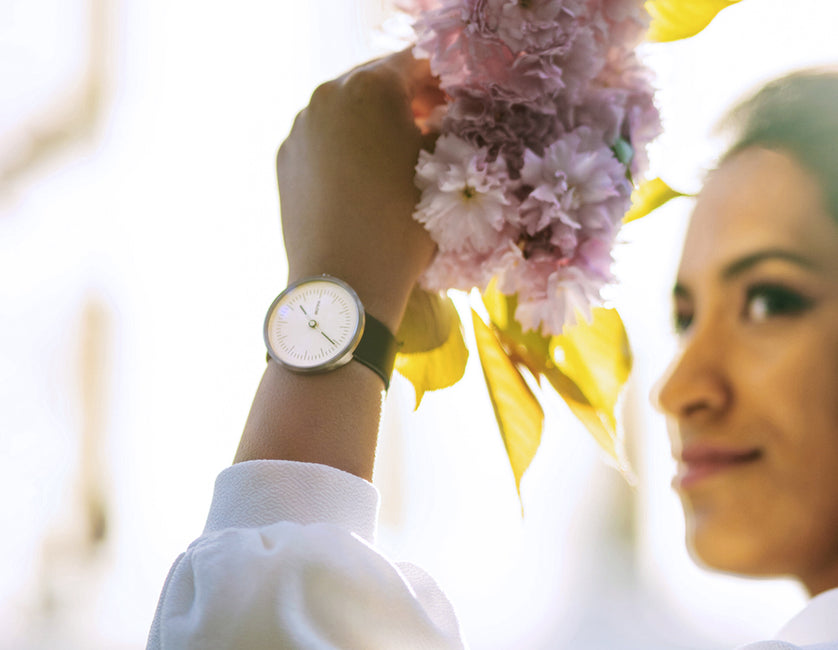 Sustainable and eco-friendly
We have always attached great importance to sustainable thinking and action. This is expressed above all in the durability and maintenance-friendly design of our watches.

In recent years, we have also optimized our packaging for environmental compatibility: We consistently package your order with ecological materials that are completely biodegradable.

For example, instead of classic fillers for transport security, we use a shock protection system developed in-house from a one-piece shaped cardboard box. The high-quality BOTTA watch case is made of a sturdy wood material covered with paper - and it looks good, too.

By the way: our gift packaging is also 100% recyclable. For special joy when unpacking.
Important notes on water resistance
Water resistance is an important feature of wristwatches. That is why every BOTTA watch is tested for water resistance up to 5 bar. Our service will help you to maintain the water resistance. You can find more information about it and useful tips for daily use here.
Water resistance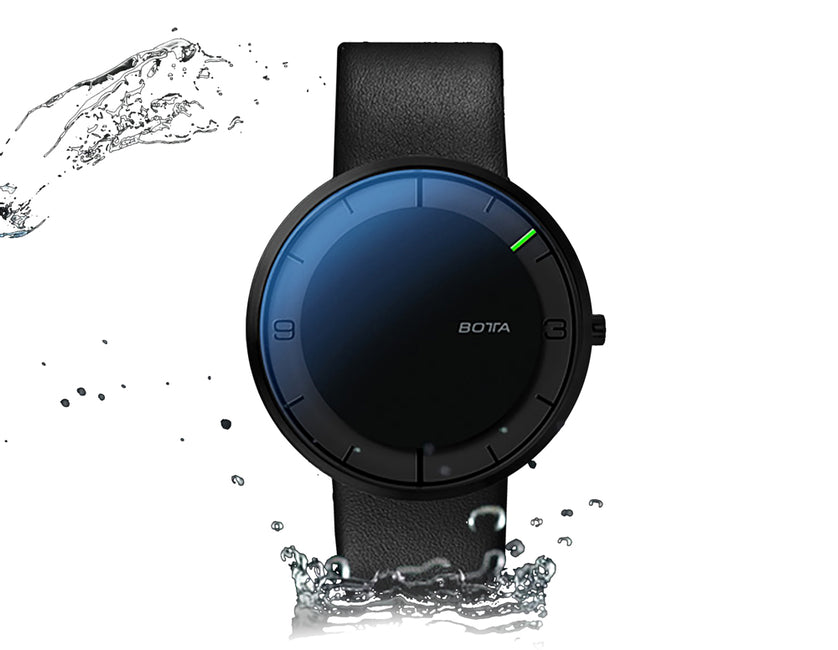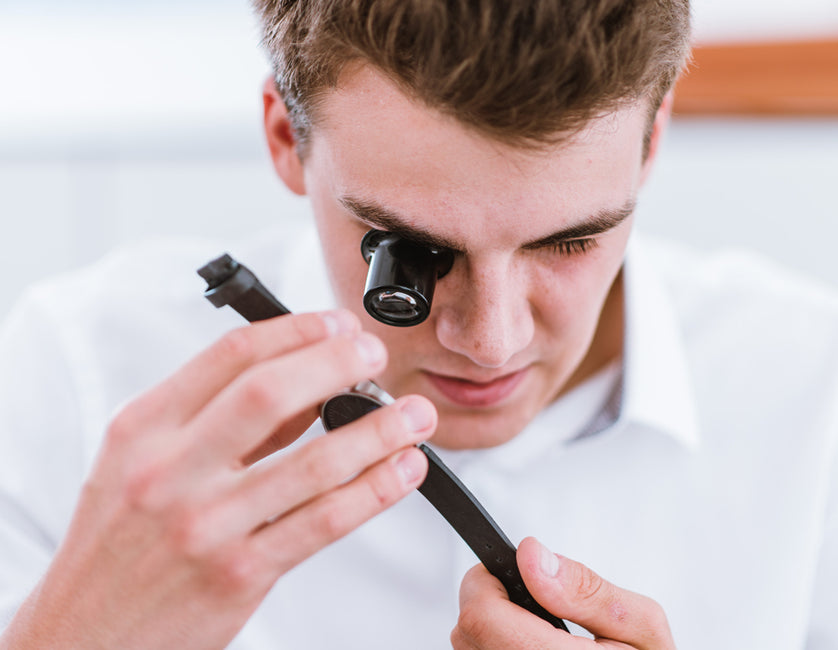 Maintenance, repair and battery replacement
Wristwatches from BOTTA are reliable and durable companions. To keep it that way, we recommend that service and repair work be carried out only by trained specialists or directly at BOTTA. This way you can be sure that the service will be carried out professionally. By the way: Whenever we work on your watch, we check the water resistance and restore it if necessary. For automatic watches, we recommend an revision after about 5 years (regardless of the frequency of use) to prevent increased wear due to aging lubricants. You can find our service prices summarized in the table below.

When sending in your watch, please enclose the completed repair form.

Service contact
United States of America:
Bossi Group
Service Department
9 Pinecrest Road Valley Cottage, NY 10989, United States of America
Mail: rbickgv@gevril.com

United Kingdom:
Horologium Limited
Unit 6, The Old Mill, 61 Reading Road, Pangbourne, Berkshire, RG8 7HY, United Kingdom
Phone: +44 7448 925452
Contact: www.horologium.uk

Other countries:
BOTTA design
Klosterstraße 15a, 61462 Königstein im Taunus, Germany
+49 (0) 6174 96 11 88
Mail: info@botta-design.de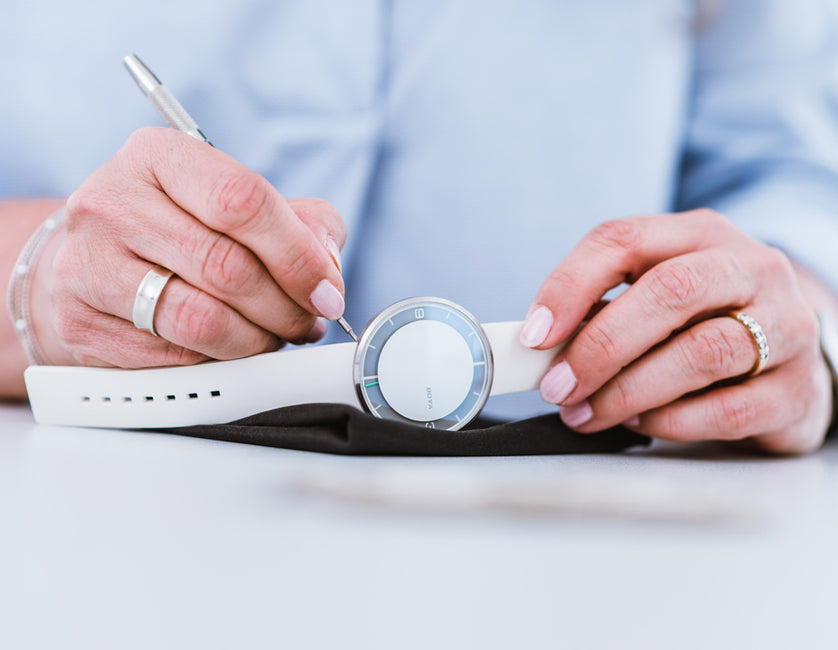 Service Prices
service
Current
Quartz Models
Older
Quartz Models
Current
Automatic Models
Older
Automatic Models
1. Battery Service
19.00 €
19.00 €
-
-
2. Partial Service
79.00 €
99.00 €
99.00 €
119.00 €
3. Complete Service
109.00 €
129.00 €
219.00 €
239.00 €
Shipping costs Germany-wide 8.00 €; costs for other countries can be found in our shipping costs table. Please contact us before sending in your watch to us: service@botta-design.de